Future uncertain for Innate and BMS' troubled lirilumab
The future for Innate Pharma and Bristol-Myers Squibb's cancer immunotherapy lirilumab looks uncertain, with the French biotech saying there is "no obvious development path" after another trial failure.
A combination of lirilumab and BMS' Opdivo failed to produce clear evidence of benefit in an extended population of patients with squamous cell carcinoma of the head and neck.
Lirilumab was also shown to be well-tolerated, but discussions are ongoing regarding next steps for development, the companies said.
BMS is looking to find ways of combining Opdivo with other cancer immunotherapies and drugs to further enhance its effect.
In this case, Innate and BMS hoped combining Opdivo, a PD-1 checkpoint inhibitor with lirilumab, which stimulates circulating natural killer (NK) cells, would produce an enhanced activity against cancer.
Perhaps the only light at the end of the tunnel for lirilumab is data from the failed EffiKIR trial in acute myeloid leukaemia.
Top line results announced in February showed lirilumab monotherapy failed to meet its goal of leukaemia-free survival in patients already in first complete remission.
The companies are also due to announce detailed data from the failed EffiKIR acute myeloid leukaemia trial at ASH next month.
They are suggesting that the data to be presented at ASH suggests that alternate dosing regimens may have potential for improved patient benefit.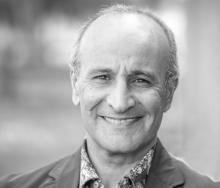 Mondher Mahjoubi
Mondher Mahjoubi, CEO at Innate Pharma, said: "Clearly this is disappointing, but we remain convinced, based on broad preclinical evidence, that NK cells play an important role in cancer immunosurveillance."
"Together with Bristol-Myers Squibb, our partner, we will further examine these data to better understand the results and explore whether other combinations should be investigated."
While cancer immunotherapy has proven to be very effective in some cases, it has also provided a series of trial shocks where therapies have failed to produce results.
Opdivo, for instance generated the biggest shock of all last year when it failed in a first-line lung cancer trial, allowing Merck & Co with its rival Keytruda to exploit this valuable indication.
Earlier this week Roche had a better-than-expected success with its IMPower150 study. This combines Roche's new immunotherapy Tecentriq (atezolizumab) with Avastin (bevacizumab), plus paclitaxel and carboplatin chemotherapy, compared with Avastin plus chemo in people with advanced non-squamous non-small cell lung cancer.
The trial met one of its co-primary endpoints in progression free survival and reducing risk of disease worsening or death, and means it is set to challenge Merck & Co's Keytruda in its first line role in combination with chemotherapy.
Don't miss your daily pharmaphorum news.
SUBSCRIBE free here.