As Brexit trigger nears, UK pharma prepares for different scenarios
The UK government has set out its goals for Brexit negotiations, with ensuring the country "remains the best place for science and innovation" among its 12 objectives.
Theresa May's government yesterday published its White Paper after having easily secured a majority vote in the House of Commons to trigger Article 50 and begin the Brexit process earlier in the day.
The White Paper doesn't carry much new detail, and is mainly drawn from the prime minister's speech last month. This made it clear that the UK would seek a 'clean break' and leave the single market and customs union, and then seek to negotiate deals on trade and co-operation from there.
For the UK pharmaceutical industry and other life science sectors, the inclusion of securing the country's science base will be welcome – but it will only be after Article 50 is triggered that hard choices will have to be confronted.
Pharma and biotech companies do not want to have to contend with tariffs and border checks for clinical trial supplies, or face hefty new paperwork around hiring EU or other foreign nationals.
Now that the prime minister has signalled the UK will be leaving the single market, it looks certain that the European Medicines Agency (EMA) will have to leave its current base in London.
Moreover, the UK will have to reach an agreement on how closely aligned its approval of new medicines can be with the EMA group.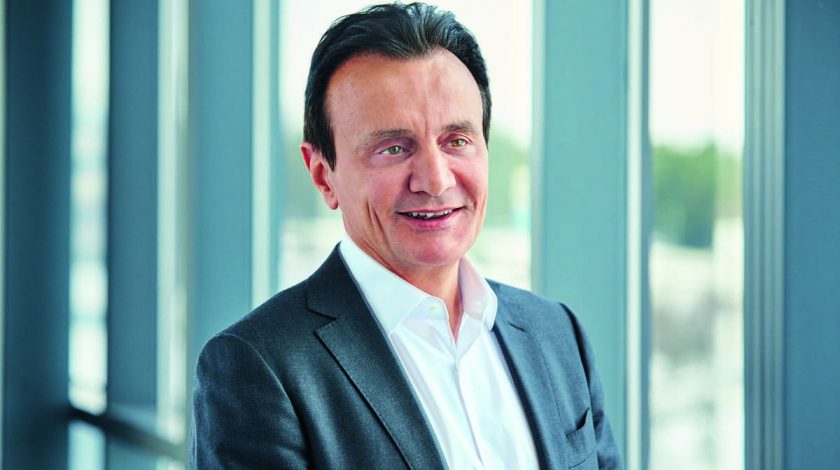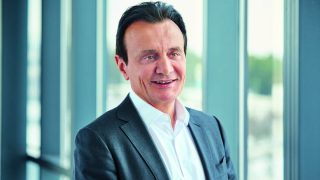 Speaking at its Q4 results conference yesterday, AstraZeneca's chief executive Pascal Soriot set out two possible scenarios for UK pharma regulation.
Alongside GSK's chief executive Sir Andrew Witty, Soriot is leading the pharma industry engagement with government in regard to Brexit.
He confirmed that he had spoken to government ministers about the future of the EMA and the UK's own regulator, the MHRA.
"It is logical to assume that the EMA will have to stay in Europe, and that the UK will have to have its own agency," said Soriot, but was upbeat about either of two likely scenarios.
"One is that the UK agency works proactively with the EMA…and work to recognise each other's approvals," he added.
The second scenario would emerge if the UK were denied any rights to harmonise or use a system of mutual recognition with the EMA. This may well arise if EU negotiators believe such an arrangement would allow the UK to "have its cake and eat it" – giving it speedy approval without having to contribute directly to EMA costs.
In this case, the UK would have to go it alone, with the UK's MHRA taking on full responsibility for marketing authorisation and regulation.
In this scenario, Soriot says the UK agency "would be agile and focused on innovation, as well as new technology and products, and in doing so could actually support the introduction of new technology."
Health secretary Jeremy Hunt expressed a similar view on the likely departure of the EMA recently.
Soriot added: "I actually do think there are opportunities for the country, for the industry and for our company [ because of Brexit], and I think that the government is very committed to developing an industrial policy, and in particular one for life sciences."
Life science industries are now negotiating with government what should be in the new industrial strategy. However one key demand from pharma – for greater funding for the NHS, and thus new medicines – is unlikely to be met.
The pharmaceutical industry has also lobbied for as-close-as-possible ties to the EMA, but may well have to sacrifice these. Industry leaders had warned before the Brexit vote last June that this could mean the UK could see a delay in the launch of new medicines, as the EMA group would remain a global priority.
Mike Thompson, chief executive of the UK industry association the ABPI, and welcomed the White Paper.
He stressed that "barrier-free collaboration" would be a key objective, as major medical, research and public health initiatives are predicated on this.
"In important areas such as medicines regulation, we believe negotiating co-operation and alignment with the European Medicines Agency is a win-win for the UK and EU, and is the best way of ensuring patients continue to benefit from the very latest clinical developments and innovative treatments," commented Thompson.
Overall, EU negotiators have indicated that the UK cannot have Europe a la carte, picking and choosing the things it wants to retain while dispensing with other areas.
This will make full EMA alignment much more difficult, but this question will be just one of the bargaining chips both sides will use in what will be wide-ranging and complex negotiations.
Don't miss your daily pharmaphorum news.
SUBSCRIBE free here.