BMS and Infinity aim to overcome triple negative breast cancer resistance to IO
BMS is looking to get ahead of its rival Merck & Co. by overcoming resistance to PD-1 immunotherapy in triple negative breast cancer patients.
It is expanding its existing collaboration with Infinity Pharmaceuticals to study the Cambridge, Mass company's IPI-549 in combination with Opdivo in triple negative breast cancer (TNBC) patients.
IPI-549 is an oral, selective phosphoinositide-3-kinase gamma (PI3K-gamma) inhibitor, and the partners believe the combination will help overcome resistance to PD-1s seen in these patients.
This obstacle has already been seen in a phase 2 Merck trial of Keytruda as a monotherapy in TNBC: just 5% of 170 previously treated patients showed a response.
This will limit the usefulness of PD-1s in TNBC, especially as there is competition from other potential treatments, such as the PARP inhibitors.
Lab studies suggest that M2, or pro-tumour, macrophages are the culprits for creating resistance to checkpoint inhibitor monotherapy. Infinity says IPI-549 in combination with checkpoint inhibitors can overcome this resistance by reprogramming macrophages from the M2 phenotype to the M1, or anti-tumour, phenotype.
IPI-549 is already in a phase 1/1b study in advanced solid tumours as a monotherapy and in combination with Opdivo.
Infinity says its molecule is the only selective PI3K-gamma inhibitor in clinical development, although it is closely related to Gilead's Zydelig, a P13K-delta inhibitor.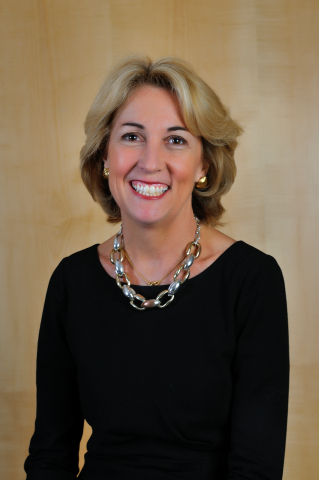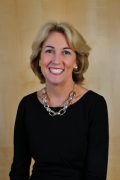 Adelene Perkins, chief executive at Infinity welcomed the extending of the alliance.
"Expanding our study to include patients with triple negative breast cancer who have not been previously treated with a PD-1 or PD-L1 immune checkpoint inhibitor allows us to evaluate whether IPI-549 in combination with Opdivo can increase the number of patients who respond to checkpoint inhibition. To date, very few patients with triple negative breast cancer respond to checkpoint inhibitors alone, leaving these patients with very limited therapeutic options."
The ongoing phase 1/1b study being conducted by Infinity is designed to evaluate the safety, tolerability, activity, pharmacokinetics and pharmacodynamics of IPI-549 as a monotherapy and in combination with Opdivo in approximately 200 patients with advanced solid tumours.
The combination is being studied in non-small cell lung cancer (NSCLC), melanoma, and head and neck squamous cell carcinoma (HNSCC) whose tumours show initial resistance or subsequently develop resistance to immune checkpoint blockade therapy.
A cohort of TNBC patients who have not been previously exposed to checkpoint inhibitors will now be added to the studies.
An estimated 1 million cases of breast cancer are diagnosed annually worldwide, and of these around 170,000 are triple-negative cases.
TNBC is more common in women under 40 and black women. There is also a strong overlap with the BRCA mutation: more than 75% of breast cancers that develop in BRCA1 mutation carriers are triple-negative breast cancers (TNBC).
AstraZeneca's PARP inhibitor drug Lynparza looks to be on course to gain approval in BRCA1 or BRCA2 breast cancer patients, therefore also covering many TNBC patients. However this leaves those patients with TNBC without a BRCA mutation still in need of new treatment options, an opening the BMS-Infinity combination could fill.
The Infinity collaboration is just one of many BMS is pursuing as it aims to keep ahead of Keytruda, which looks set to overtake it in revenues. Merck's drug has just racked up another FDA approval, in recurrent locally advanced or metastatic gastric or gastroesophageal junction (GEJ) adenocarcinoma, in patients whose tumours express PD-L1.
Don't miss your daily pharmaphorum news.
SUBSCRIBE free here.