Analysts question Takeda's bid for 'building site' pharma Shire
Takeda has raised eyebrows after announcing its intention to bid for UK pharma Shire, with analysts suggesting the Japanese pharma will have to overpay to clinch the deal.
Prior to Takeda's bid, Shire's stock was low, mainly because investors have been unimpressed by its $32 billion takeover of rare diseases specialist Baxalta in 2016.
The bid sent Shire's value up as high as $46 billion, while Takeda's share price fell amid fears that the Japanese pharma may not realise the enormity of the task ahead of it should the deal go ahead.
Over the past few years Shire has been on an aggressive acquisition spree, snapping up more than a dozen firms, including hereditary angioedema specialist Dyax for $5.9 billion, and rare disease specialist NPS pharmaceuticals for $5.2 billion, to name two examples.
This has led to concerns that the company has become a somewhat messy conglomerate of various different acquisitions, made even more complex by the acquisition of Baxalta almost immediately after it span out of Baxter.
Takeda is trying to rebuild its fortunes with a new generation of novel products, and has this week shown its intent to market niche products like Shire's with the EU approval of stem cell therapy Alofisel (darvadstrocel), for perianal fistulae in Crohn's disease.
But analysts have warned that Takeda will have a tough job trying to get the acquisition across the line because the two companies' market capitalisations are so close.
Jack Scannell, co-head of pharmaceutical research at UBS, told the Financial Times that the deal would probably involve a substantial amount of equity, making it difficult to predict how Shire's board and shareholders would respond.
He added that "a merger of equals in this context might be more feasible".
Shire is a 'building site'
Andy Smith, analyst at Edison Investment Research, was even more downbeat about the prospects for Shire and the takeover.
Haemophilia products have long been a mainstay of Shire's business but this business is under pressure after Roche launched its new haemophilia A drug Hemlibra (emicizumab), Smith said.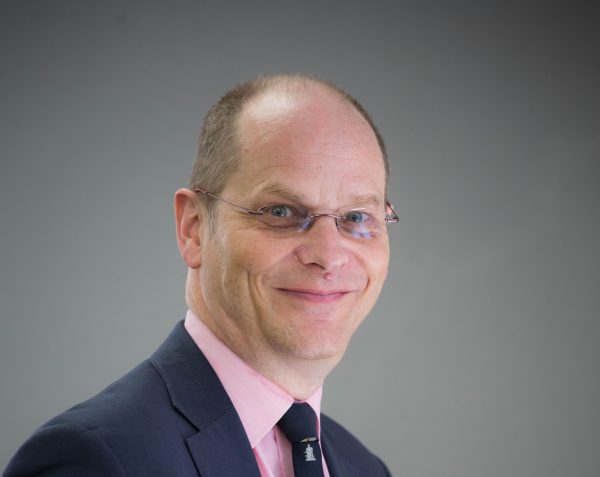 Edison's Andy Smith
Smith said: "On the face of it, it sounds like Takeda might bag themselves a bargain but the Baxalta acquisition – a wasting asset in a highly competitive haematology market with new entrants like Roche – has been a disaster and investors seem to have fallen out of love with the building site now known as Shire.
"When a small company like Shire buys a much bigger and complicated company like Baxalta with assets it doesn't understand, eventually it has to think about selling off its heritage (neuroscience division, in Shire's case). While Takeda has recognised that Shire is undervalued, it may not yet have realised why it is so cheap yet."
Shire has said it has not received a formal approach from Takeda, but the Japanese pharma has until 25 April to make a formal offer under UK acquisition rules.
AbbVie also tried to buy Shire in 2014 for almost $55 billion in an attempt to lower its corporate tax rate, but this was scuppered by changes to US legislation.
Don't miss your daily pharmaphorum news.
SUBSCRIBE free here.