US judge overturns Gilead $2.54bn patent infringement ruling
A federal judge has overturned an earlier ruling that Gilead must pay Merck & Co a record $2.54 million in a patent infringement case involving hepatitis C drugs Sovaldi and Harvoni.
Merck had successfully argued in a lower court that Sovaldi infringed a patent it held through its 2014 acquisition of Idenix Pharmaceuticals, with the jury verdict requiring Gilead to make the largest ever payout in a US patent case.
But the US District Judge Leonard Stark, in Wilmington, Delaware, ruled that Merck's patent was invalid, saying it did not meet a technical requirement under US patent laws.
Gilead said in a statement that it always believed the patent was invalid. Meanwhile Merck says it plans to appeal, claiming that Stark's ruling did not reflect the facts of the case.
Gilead's hepatitis C products, led by Sovaldi and Harvoni, have revolutionised treatment of hepatitis C, allowing the disease to be cured in most cases, and without the unpleasant side-effects seen from previous treatments.
According to Reuters, Gilead has earned at least $9.1 billion from its four drugs to treat hepatitis C – although in recent years sales have been tailing off because of reduced demand after more and more patients are cured.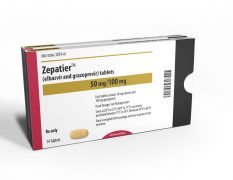 But Gilead's pricing of Sovaldi has been controversial – it launched at $84,000 for a 12-week course – and Merck also taken market share with its later-to-market rival hepatitis C combination, Zepatier, which is much cheaper.
Idenix had tried to sue Gilead in 2013 to block the launch of Sovaldi, ahead of its approval that year by the FDA.
Merck also won a $200 million verdict last year in a separate patent infringement case against Gilead.
But in June 2016 that ruling was also overturned by a Federal judge in California who found Merck's conduct had been unethical – a finding that Merck has disputed and is also appealing.
Late last year, Merck axed development of its pipeline hepatitis C drugs, a further indication that the market has peaked.
Don't miss your daily pharmaphorum news.
SUBSCRIBE free here.