Digital health innovation conference Frontiers Health kicks off its 2020 run on this week, although the majority of the conference will be held online because of the COVID-19 pandemic.
This year Frontiers will be a global Hybrid conference. In line with the "new normal" situation, the format of the 2020 edition will be hybrid combining online global streaming together with offline events and activities held at hubs in multiple locations such as Italy, Germany, Finland, Spain, the USA and more
It will be dedicated to digital health innovation in the context of the 'new normal', focusing on telemedicine, digital therapies, breakthrough technologies, patient-centricity, healthcare transformation and ecosystem development.
This year's programme will start at 2.00pm CET on both days with plenary sessions (talks and panels) and parallel break-out sessions (masterclass, workshop, deep-dive formats) in the unique Frontiers style.
The iconic Start-up Discovery sessions have also moved online opening more opportunities to connect with both earlier stage and more established digital health start-ups.
Highlights of day one include a welcome performance by musician Korinami, with visuals by designer Joe Ferrari.
Healthware Group CEO Roberto Ascione will open the conference with Frontiers Conferences CEO Matteo Penzo.
This will be followed by a keynote speech on digital health during Germany's EU Council Presidency by Dr Gottfried Ludewig, director general digitalisation and innovation at the Federal Ministry of Health, Germany.
Paul Tunnah, chief content officer and managing director UK at Healthware Group will open day two of the conference followed by an opening keynote from Healthware CEO Roberto Ascione.
This will be followed by keynote addresses by David Klein, CEO of Click Therapeutics and Kuldeep Singh Rajput, CEO and Founder of Biofourmis.
They will respectively discuss removing barriers to healthcare access with digital therapeutics and adoption at scale of digital biomarkers.
View the live coverage of day one at Frontiers Health from 2pm on 12th November – we will also have coverage of day two to follow.
Day one live coverage, can be viewed by clicking on the image below: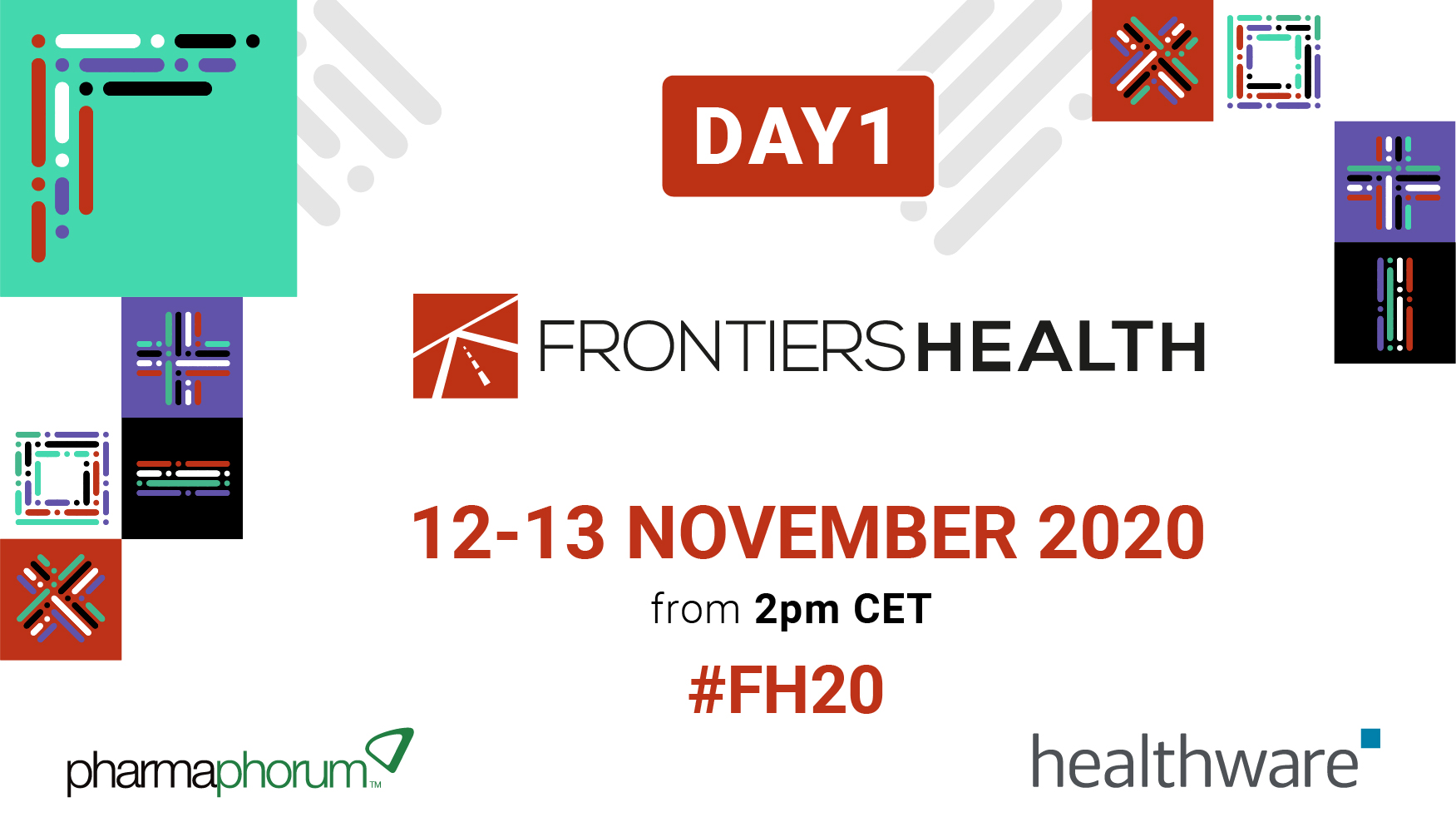 Day two live coverage, can be viewed by clicking on the image below: