Engagement – it is what pharmaphorum is all about, whether it be our extensive global industry audience with top quality content, our clients and partners with the current and potential buyers they need within our community or connecting industry stakeholders to advance outcomes and break silos.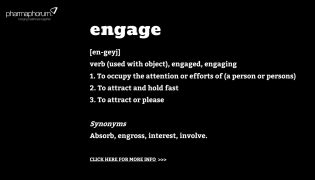 Through excellence in content we can assist you to raise awareness, generate leads and engage the very people you need to ensure your business resonates within our industry.
We are a unique hybrid of global industry publisher and content creation agency and as such have options not only for publication and dissemination – but also to work as your partner in creating content which communicates what you need to say and simultaneously answers the needs of your target audience.
To find out more about us, what we offer and how we can create the engagement you need please view our media information here.